FSC certified – Forest Stewardship Council®
Formpos Sp. z o.o. is FSC® certified. This is one of the largest and most recognized certificates for forests and wood products in the world.
In order to obtain the above mentioned certificate, a number of requirements of the FSC® organization must be met regarding the proper management of forests.
Our customers are sure that by ordering our products, the highest standards of raw material flow (from the forest to the final consumer) are met.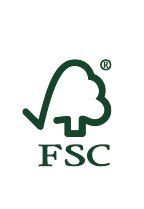 In short: we care about the environment, quality, we strive for environmental neutrality and continuous conservation.
You can read more about FSC certification on the RINA website: www.rina.org/en/certyfikacja-fsc-coc
Our certification code: RINA-COC-001207
License number: FSC® C168506